Blueshift
Armatures
An Armature is a highly advanced machine, typically built for construction or military purposes. They are almost universally piloted by a human using direct controls for a number of safety reasons. Armatures and power armors have alot of features in common, and are often seen working along side each other. However, where a power armor enhances a user's own abilities, an Armature replaces them entirely.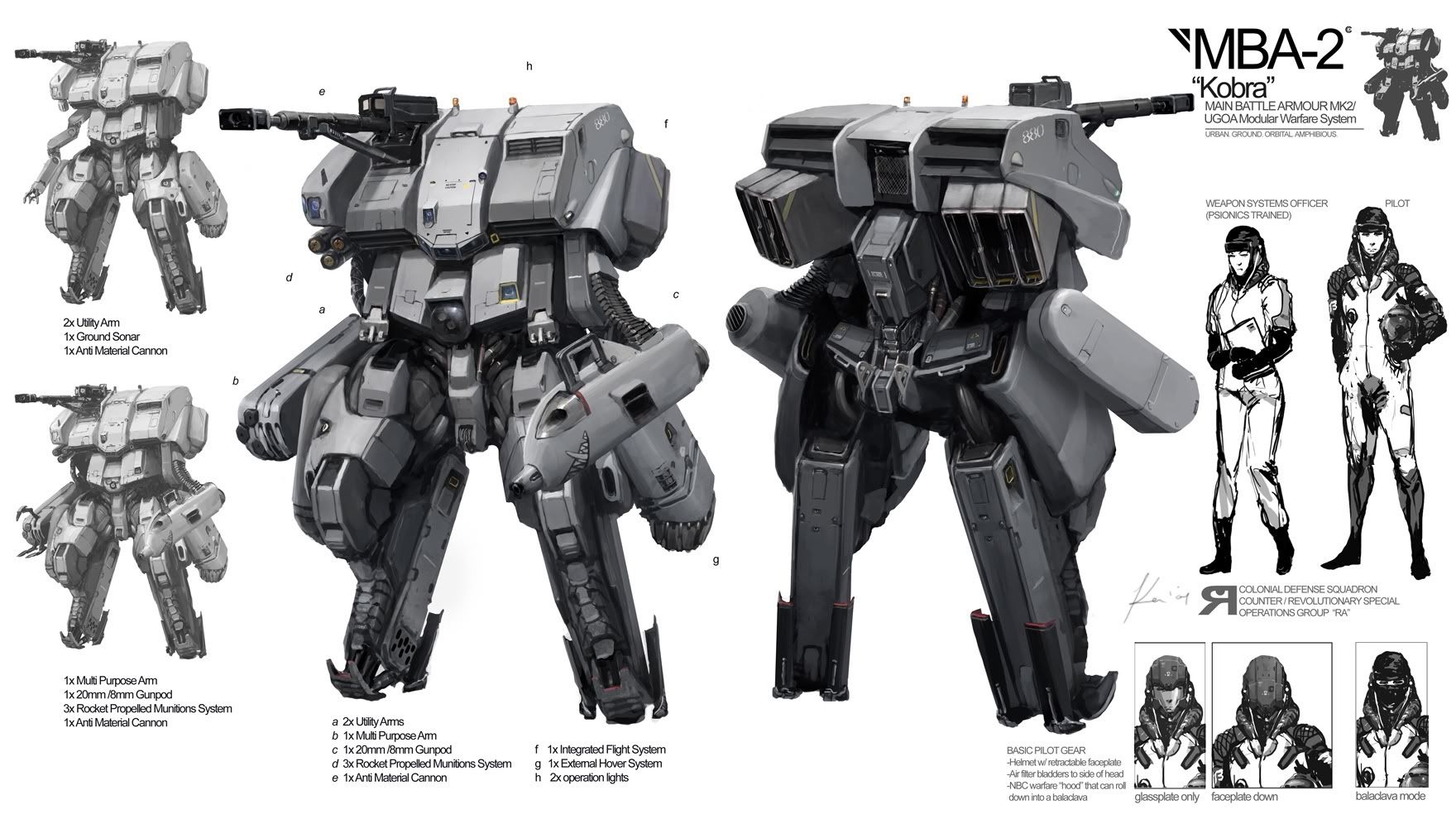 When piloting an Armature, you take on all of its stats and abilities. Much like piloting any vehicle in Blueshift, when using an Armature, you will use your Pilot(Armature) check in the place of your BAB and base AC. Many Armatures have a minimum rank requirement. You can still pilot them if you do not meet the requirement, but you will take a -10 penalty on all actions due to your lack of training.
All Armatures are excessively expensive and overly large for individual or regular use. While putting ranks into it is not a bad idea, keep in mind that the opportunity to use them, much like your chances of piloting a vehicle, may not come every session. Most Armatures drain their power sources relatively quickly, and require recharging every 4-6 hours.